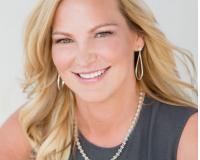 Allison co-founded the Gaddy Group and manages the company's Austin, Texas operations.

In addition to overseeing the company's Austin operations, Allison is responsible for day-to-day decision-making, sales and marketing, business development, and overall corporate strategy.

Allison earned a Bachelor's Degree in Finance from DePaul University and a Master's Degree from the University of Southern California (USC). She also holds a prestigious GRI designation from the Gradate Real Estate Institute®, is a member of the Institute for Luxury Home Marketing® and boasts a foundation firmly rooted in the real estate industry.

Allison started her career in real estate as the founder and broker of a successful real estate group in the heart of Chicago, Illinois, during the '90s and early 2000s. In this role she also invested in property and partnered with a leading builder, overseeing the construction of several multimillion-dollar homes from the ground up.

In the early 2000s, Allison relocated to Los Angeles, California, where she pursued her Master's Degree at USC and served as VP of Business Development with a private mortgage bank that originated loans to thousands of families. In this capacity, and during her extensive real estate career, Allison has helped thousands of families buy and sell real estate, build their dream home, invest in income-producing property, and meet their broader real estate objectives. In 2010 Allison relocated to Austin and returned to her home state of Texas to pursue her real estate career in one of the strongest markets in the country.

Allison brings her dedication to her clients' personal goals to every transaction, and her ability to tap into her experience and vast professional network provides her clients with a unique combination of experience, wisdom, and knowledge.

The strength of this combination and Allison's unique skills are quickly pushing Gaddy Group to the top of the Austin real estate market and professionals and clients alike are taking notice. We would value the opportunity to put our success to work for you.

OUR MISSION:
The Gaddy Group's mission is to achieve our clients' real estate goals, exceed expectations, and deliver positive outcomes. We do this through clear and responsive communication, setting clear expectations, offering personalized guidance and individualized market expertise, negotiation skills, and pure determination for each and every client.

While each of our clients work with a single Gaddy Group agent that fosters a personalized transaction experience, every client benefits from a team of specialists experienced in buying, listing, marketing, selling, and investing in real estate. They also benefit from a customer-focused support team that ensures each and every transaction is actively managed, from inception through close and beyond.

OUR COMPANY:
An independently owned and operated group with eXp Realty, Gaddy Group is active in Austin, TX, one of the hottest markets in the United States.

Whether you're looking to buy, sell, or invest, be it a downtown condo, lakefront property, new or existing construction, our experienced, specialized team can help and Gaddy Group agents are ready to see you through every step of the way. We'll meet and exceed your goals and expectations, save you time, and negotiate the best possible price.
Send Allison a Message